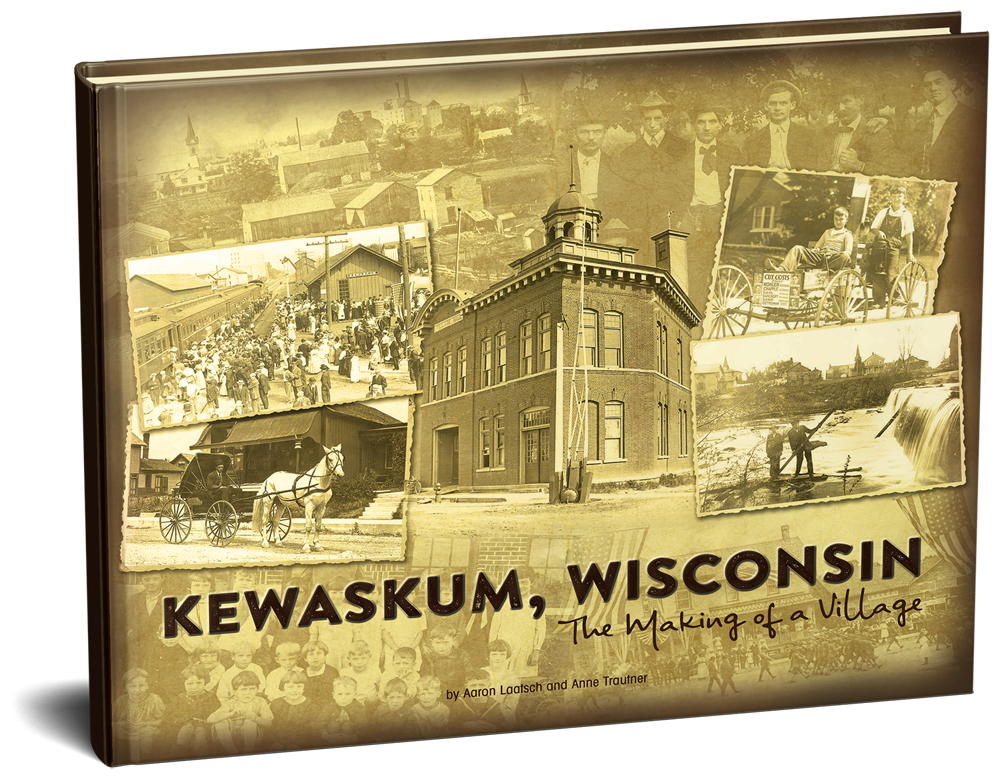 KEWASKUM, WISCONSIN: The Making of a Village
By Aaron Laatsch & Anne Trautner
In conjunction with the 125th anniversary celebration of the incorporation of the Village of Kewaskum, the Kewaskum Historical Society has published KEWASKUM WISCONSIN: The Making of a Village, a book documenting the Village's history. The book is available for purchase at several area businesses (listed on this page) or can be ordered (shipping fees extra) by completing the book order form.
100% of each sale benefits the Kewaskum Historical Society.
Inside the Book
This 320-page, hardcover, coffee-table style book includes detailed chapters with information about Chief Kewaskum, early settlers, area businesses, schools, churches, local government, civic groups, and more. Included throughout the book are memories from village residents, adding a personal touch to our already interesting village history. You will also find many historic photos, documents, maps, and other items related to Kewaskum. A must-have for anyone with ties to Kewaskum, this book promises to hold a coveted spot on your bookshelf or table at home or business.
Details
| | |
| --- | --- |
| Format: | Foil-stamped Hardcover with Dust Jacket |
| Pages: | 320 Pages |
| Dimensions: | 11.75" x 9.6" |
| Publication Date: | March 3, 2020 |
| ISBN-13: | 9780578615264 |
| Authors: | Aaron Laatsch & Anne Trautner |
| Publisher: | Kewaskum Historical Society |
Purchase Books
at These Locations
Kewaskum
Geidel's Piggly Wiggly
General Store Antique Mall
The Gift Nooke
West Bend
The Tower Heritage Center
About the Authors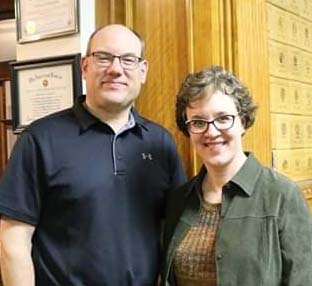 KEWASKUM WISCONSIN: The Making of a Village was co-written and designed by Kewaskum Historical Society volunteers Aaron Laatsch and Anne Trautner. Aaron is a fifth-generation Kewaskum resident with a passion for researching and preserving local history. Anne is a journalist who shares an interest in Kewaskum's treasured past.
---
History of Kewaskum Exhibit
Now Showing. Visit The Tower Heritage Center to see a temporary exhibit highlighting the history of Kewaskum. The Tower Heritage Center is a museum located at 320 South 5th Avenue in West Bend. For hours and information, visit thetowerheritagecenter.org.